The "Pod" is what Atlanta Opera designates the living group in which I am Grandpa-sitting Eva while the opera singers are off doing their thing! I've been here in Decatur since arriving on October 14. I've done this "gig" many times with these guys and it's not only fantastic to be here, but also comfortably familiar. It is, however, getting a bit colder here and the thoughts of singing opera al fresco may raise some difficulties for the singers and audience alike (to say nothing of the orchestra!). The header picture is of a very much younger Eva and me at a restaurant, I believe in NYC. Yes – she would like a sip!
MUSIC
As you know, I'm promoting some of my published choral compositions. Most of my work is for the Advent and Christmas seasons. It's probably too late to ask a choir to prepare something for this fast-approaching season. But, I'm thrilled that Donald Nally and The Crossing recorded my piece, Angels Sang with Mirth and Glee. I've included it here just to see and listen. Of course, if you want to purchase copies and have it ready for next year, I won't object! I hope you will listen, if for nothing else, the begin the anticipation of the upcoming season.
Angels Sang With Mirth and Glee (SATB, A Cappella)
https://www.collavoce.com/zoo/item/angels-sang-with-mirth-and-glee-15-94110
(Recorded by Donald Nally and The Crossing on Evolutionary Spirits – Navona Records – NV6218)
TRAVEL
I have a VIN for the R-Pod 180. It hasn't shipped yet, but that's progress! Hopefully it will be waiting in Valdosta when we return. Here's what I'm thinking for the new logo for the YouTube Channel: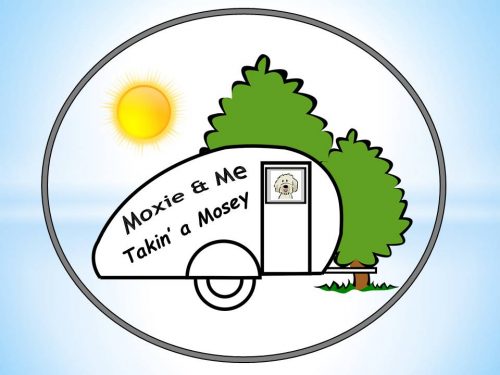 BOOKS
I'm currently in the middle of Donna Leon's The Temptation of Forgiveness. Join me!
That's all for now! Please comment and stay tuned!