NEWS FLASH …..
Even the briefest moments can burn themselves into memory, inspiring feelings that last a lifetime. On FLEETING REALMS VOL 2, works in chamber settings tap into our innermost thoughts and emotions, stirring the senses and sparking imagination. Included on this album is composer James Shrader's Frogs Always Get You in the End, a short chamber opera with a unique compositional and conceptual twist on the classic Princess and the Frog fable.
Today, James is our featured artist in "The Inside Story," a blog series exploring the inner workings and personalities of our composers and performers. Read on to learn about his beginnings as a clarinetist and what suddenly prompted him to become an opera singer instead…
What inspires you to write and/or perform?
I have always been a creator. I began writing music in high school in the 1960s. I wrote my graduating class song and a few rock recordings as part of a band where I played bass guitar. However, when I became a full-time church musician in 1977, I began to compose regularly for scheduled performances. Since then, composing music has always been a major part of my life's work. I have had the good fortune to have my music performed by various groups in a great many venues such as San Marco Cathedral in Venice.
I have been fortunate to publish with Colla Voce, Inc. and record with PARMA Recordings. One particular thrill was the recording of my Angels Sang With Mirth and Glee with The Crossing and Donald Nally. These are the things that inspire me. Throughout my career I have focused on choral music for the Nativity season as well as other liturgical pieces. Lately I've been turning to opera and larger works with orchestra. Now in retirement, composing is what keeps me connected to music and creativity.
What advice do you have for young musicians?
Become keyboard proficient! Incorporate the rules of music theory so that you can "break" them with knowledge. Be able to transcribe your music, either by hand or with a notation program. If you use a DAW to compose, find a way to see the notes on the page and make instrumental parts for your performances. The pieces that you write are like your children. They are living entities and available to you always, even if never performed! Never stop learning and practicing your craft. Finally, incorporate this maxim in everything you do: There is no justification in mediocrity!
If we look through your music library, what would we be surprised to find?
Well, in recordings, you would find Joe Cocker (yes, even though my Ph.D. seems to say I know something about the voice!), The Beatles, James Taylor, Diana Krall, Melody Gardot, The King's Singers, Voces 8, etc. It's an eclectic group for sure! Classically, my heroes are Mozart and Britten. My personal career has gone in a myriad of directions from music teacher, church musician, opera singer, conductor, composer, stage director, professor, and finally academic administrator. Most everything in my library somehow relates to those aspects of the music industry.
What were your first musical experiences?
Growing up in Berwick, a small-town Northeastern Pennsylvania, I was not attached to classical music. My dad, being a WW2 vet, was enamored with the Glen Miller sound and I know all of those arrangements. My grandfather had a dance band — Don's Melodians — in the 1930s. When I was in high school, once music had attached itself to my aspirations, I wanted to be a band director. I began my musical training on the clarinet, then sax, then flute, and bass guitar (rock band) along the way. Classical music really entered my life when our high school band director, Prof Llewellyn recruited me to switch to the oboe. I really enjoyed it and it cemented my decision to become a music major in college. I was accepted as a clarinet major, but during that first year, I made a curious discovery: I enjoyed playing the instruments, but I didn't enjoy the long hours of practice room time to become proficient. However, after taking a voice class, I discovered a whole new musical world, and after my freshman year, I switched my major to voice! I've never looked back, even though occasionally I pull the instruments out and have fun. My vocal journey carried me to a Master's Degree in Opera Direction (Cleveland Institute of Music) and a Ph.D. in Choral Conducting (Texas Tech)!
Where and when are you at your most creative?
This is a difficult one. I miss conducting a daily rehearsal, I miss staging an opera production, I miss learning a role, I miss having a church choir, and I miss leading a dedicated faculty. Therefore composing has become my major pipeline into most of my creative aspirations. I find that I'm best when I have a text to begin a project, although lately, I've been delving more and more into instrumental work. I've never had a set schedule — I so admire Britten's discipline here — so I enjoy researching possibilities and waiting for something to click and motivate me to sit down and begin visiting the muse! Once started, I find that I can spend long hours in solitary confinement putting together the various components of the project. I have a home office that has a music side with keyboard, computer, speakers, and all the other necessities, and then I have another desk on the other side of the room where I can conduct my non-musical affairs (like writing this!). As to "when," my years as an opera singer have alienated me to mornings, so the quiet of evenings and even very late night and early morning sessions are not uncommon for me.
What are your other passions besides music?
I am, and have always been, a voracious reader! My principal genre is the murder mystery. I really enjoy travelling to other countries through the eyes and lives of my detectives. As you may suppose, I favor England, Scotland, and Ireland mostly, but France and Italy are also high on the list. Of course, I'm addicted to America's Jack Reacher and Harry Bosch as well. For decades, I have fallen into the habit of reading one chapter each night before falling asleep. I have a very big collection of actual books, but for the last several years I have been reading exclusively on my Kindle reader on my iPhone. Actually, my Kindle library now numbers over 600 volumes. Throughout my career — through music — I have been fortunate to travel the world. Reading about other countries allows me to return to foreign lands while escaping into a fictional paradigm that I find very enjoyable.
Explore James' Latest Release

Frogs Always Get You in the End
A Really Short Opera
Music by James Shrader; Libretto by Ian Ruthven
Princess – Aliana de la Guardia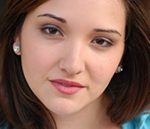 Frog – Brian Church
Conductor – James Shrader
Recorded April 21, 2017
Shalin Liu Center, Rockport, MA
PARMA Recordings
More Operas by James Shrader
Scores and parts available from the composer.

                                                    Inquire at  jashrader@gmail.com
Message from a Desert Isle
A wife REALLY wants a tropical vacation!
Soprano/Baritone (Flute/Clainet/Cello or Bassoon)
Illuminati (Libretto from the play by Alice Gerstenberg)
An abstract and sometimes confusing dialogue between a man and a woman. What does it all mean?
Soprano/Baritone (Flute/Oboe/Bassoon/Trombone/Violin I/Violin II/Cello/Percussion)
Frogs Always Get You in the End  (Libretto by Ian Ruthven)
A new take on the Princess and the Frog story!
Soprano/Baritone (Flute/Clarinet/Cello)
https://youtu.be/Ol0QI4iljmI