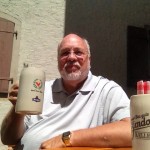 Happy St. Paddy's Day!
For the past three springs I've spent this day at Bright House Field in Clearwater watching the Phillies try to tune up for the oncoming season. Due to a change in the university's calendar, this year I'm here in the gazebo writing to you! Next year we're going back to the usual spring break schedule and so I fully intend to put on my Phillies green garb and head south! This year, however, I'll be in Clearwater from the 27-29. As previously mentioned, I'll see the Yankees on Friday and the Tigers on Sunday, with a beach day in between!
I'm still working on web design. I've added the published choral compositions to the music page and the two fiction works-in-progress to the books page. I'm trying to get in 1000 words for Venice Key this afternoon, so I'll pause the design activities as soon as I finish this post.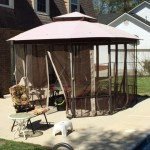 It's a beautiful day here, a balmy 84 with a nice breeze through the gazebo. Moxie is relaxing and sleeping while gravitating from the shade to the sun. There are many jet fighters from Moody AFB buzzing around (some very low!) on their various training missions. I had a scare yesterday when my new laptop lost all internet connections! After 90 minutes on the phone with Dell Support (BTW, they were really great!), I downloaded a new WiFi/Bluetooth driver, restarted, and everything is working fine. Disaster averted! I really love this new machine. It's a Dell 11.6″ 2 in 1 with touch screen capabilities. It basically replaces my iPad and works in tandem with my 17″ Dell that has become a desktop clone in the upstairs office.
It's time to go see what's happening with that skull discovered on top the burial midden on Venice Key. Curious? I'll start excerpts when we officially relaunch. Meanwhile, go find some green beer, boil some cabbage, and dream of leprechauns, rainbows, and a pot of gold! I'll see you ONLINE!  -JAS